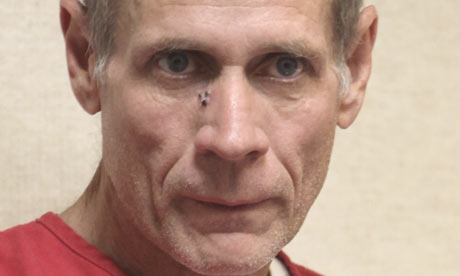 I don't usually blog about the continuous flow of reports about pastors, priests, youth ministers, and their followers' predilection for criminality, perversion etc. Oh, I may reference it to make a point, or underscore a contention within a blog, but I don't commonly just report on them; it's too frequent and too widely reported in the media and on blogs.

But it's hard to ignore the contribution theists have made to current events over the past 14 days. Top news stories included:
A devout American born Muslim army major, shouted "Allah Akbar" or some such variation of the Islamic praise of god, and opened fire on a room full of unarmed people, killing 13 American soldier comrades, wounding thirty others at Ft. Hood, Texas.


The

Reverend Fred Phelps

, of the Westboro Baptist Church has now decided promoting hatred against gays isn't enough, and has branched out into anti-Semitism. http://www.usatoday.com/news/religion/2009-11-13-westboro-gay-jewish_N.htm


The

Catholic diocese of Washington D.C.

has threatened to shut down adoption and healthcare services, and services for the homeless, if Washington doesn't stop protecting homosexuals from discrimination. http://www.washingtonpost.com/wp-dyn/content/discussion/2009/11/12/DI2009111208573.html



Phillip Garrido

(pictured above), kidnapper and child rapist of Jaycee Dugard was the founder of an organization / church called "God's Desire," had been a devout Jehovah's Witness, and preached the word of God to his captive daily. He now claims Christ has cured him of his sexual perversion. http://www.foxnews.com/story/0,2933,549600,00.html



Evangelist Tony Alamo

founder of Alamo Ministries was sentenced to 175 years in prison for taking girls as young as 9 years old over state lines for sex. http://www.religionnewsblog.com/


Twenty-one new claims of clergy sex abuse have been filed against the

Catholic Diocese of Spokane.

http://www.spokesman.com/stories/2009/nov/03/diocese-hit-with-21-new-claims/

Yes, it's been a busy two weeks for religionists here in America. One wonders where they find the time to pray, eat man-god flesh wafers and deny Evolution. If we looked world wide at the list of crimes, hypocrisy, perversity, and despicable hatred promulgated by the god fearing devout of all religions with god's blessing, they would likely fill a dozen pages.

And what do the religionists say about their believer brethren who make the headlines? "Oh, they aren't True Christians"; "Oh, he wasn't practicing True Islam."
As usual, it's simple denial of reality; that's what they do best.

But, to be fair, and in full disclosure -- here is a list of crimes, hate, hypocrisy and perversion promulgated by those unethical, amoral godless American atheists, agnostics, and freethinkers and their disgusting foundations and organizations over the past two weeks:

-

And that's just the tip of the iceberg.