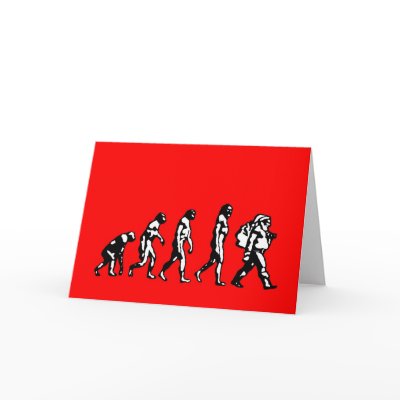 As Christmas rapidly approaches I found myself straining to come up with an article that properly addresses the season from an atheist's perspective; one that hasn't been done to death.

It would be easy to drag out the usual atheist harangue about Christmas having been co-opted from pagan winter solstice rites; about the pagan roots of the Xmas tree and Yule log; about how the traveling to Bethlehem story to be counted in a census was nonsensical and antithetical to Roman logic…etc., etc. But, while all factually correct, rehasing all that would be as interesting as watching "Charlie Brown's Christmas" for the 45th time or worse, listening to "Alvin and the Chipmunks" while trapped in an elevator.

Instead, something I saw posted on Facebook by an atheist caught my attention. It said this: "Ugh, it's Christmas, the most annoying time of year for an atheist."

I pondered that for a few seconds and found myself in total disagreement. More than that I couldn't even understand how anyone could be annoyed by Xmas …well, besides store salespeople, UPS drivers, postal workers, and JW's who view the celebration of Xmas as an abomination. What is it about a gift giving holiday that could make an atheist "annoyed"?

My earliest memory of Xmas and the excitement it heralded was as a four year old. My parents were non-practicing Jews. Perhaps "Theist-Lite" would be a good descriptor. But they always celebrated a secular Xmas for the kids as well as giving us one gift a night for each of the eight nights of Hanukah.
My mother brought my brother and I to the department store Santa with our wish list. We didn't have a Xmas tree (that was for the "goyim"), but we did hang stockings. I recall on that Xmas Eve my father called my brother and I to the window and pointed out a flashing red light in the sky telling us we'd better get to bed because that sure looked like Santa flying in over Long Island.
Early the next morning we dove into a pile of carefully wrapped gifts, new tricyles & bicycles, sleds, and stockings full of goodies. I don't recall ever being disappointed. Years later I often wondered how my father, who was totally non-mechanical, was able to assemble toys without their falling apart on the first touch.
My wife and I continued that tradition with our sons. Naturally, being a Christian of sorts, my wife is really into the decorating thing, and gift overload. The boys were never disappointed. Setting up bikes and Darth Vader's Death Star Command Post, slot car race tracks, etc., through the night I was always a bit stressed to meet a deadline, but it was a labor of love.
Naturally the best Christmas' then as now were the snow covered ones … White Christmas'. With ten inches already on the ground and more on the way we'll be having a White Christmas with our sons and their better halves this year here in New Hampshire. On Christmas Eve afternoon we'll go down to the town garage and partake of their annual Xmas party amid the lifts, tires, and tool boxes. Later that evening we'll stop by the neighbors for drinks and finger food with the neighborhood.
And in the morning aside the wood stove, sipping coffee in our jammies, Mrs. Hump and I will relive our own childhoods vicariously through the kids as they open their gifts, tease each other, make a mess with the paper, all while the dogs run through it yapping and chewing on their own new toys.
Christmas by any other name is a day of family if you're lucky enough to have one. It's a time to share drinks and food with friends. To show your appreciation to your loved ones and people who do so much for us throughout the year. And to share what bounty you have with those less fortunate.
For this atheist and his family it's never been about impossible man-gods, or mythical virgin births, or denying reality. Just the opposite -- it's a celebration of family, friends, and snow covered childhood memories. Nothing is more real than that.
Have a safe and fun holiday everyone … whatever you name it.