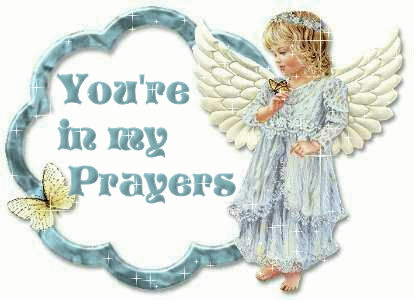 Sorry Dick died. I don't mean to sound crass, Dick was a good guy, but as they say, death is just nature's way of telling us to slow down.

Over the past two days I must have heard the "Our thoughts and prayers go out to Dick Clark's family" about fifty times. I get the thoughts part. It's nice of people to think of the family and express their support during a trying time. But what exactly are they praying for and why?

I've never understood this particular platitude that Xtians are so fond of. Are they praying to their god to intervene and prevent the family from committing mass suicide in their grief? That's a rather extreme and rare response to the passing of an 82 year old man who lived a full life and was already in poor health.

Are they asking their god to shorten the family's grieving period? Grief is a natural response to death of a loved one- a basic human reaction and cathartic emotion. It will run its course prayers or not. And given the fact that their omniscient god would surely know their of their grief, he/she/it is going to either ease their grief or not independent of their appeal.

If it is meant to comfort the family, why not just say genuine words of comfort like "I'm so sorry for Dick's passing. He was loved by us all. The world is a better place for his having been a part of it. We share your sadness."

After all, a supernatural appeal for some kind of divine intervention that can't even be defined seems rather bland and trite compared to a genuine expression of support for the family and admiration for the deceased. Besides, I'd bet dollars to donuts that 99.9% of the time no prayers are being offered up for the family anyway. What would they mumble "Dear Jesus, If you're not too busy ignoring the genocide in Sudan, please ... uh ... do sompthin to make Dick Clark's family feel better." ? C'mon.
Ask your religious friends. If they can define their prayers for the family, I'd sure like to know what they are praying for and if they actually pray, if they have ever been able to objectively ascertain the net result of the impact of those prayers.

My educated guess is that when all is said and done it comes down to it being a simple mindless knee jerk platitude that religionists are compelled to mouth out of conditioned response, like "God bless you" after a sneeze.

Ah, unthinking shallow religious gibberish....they do it so well.