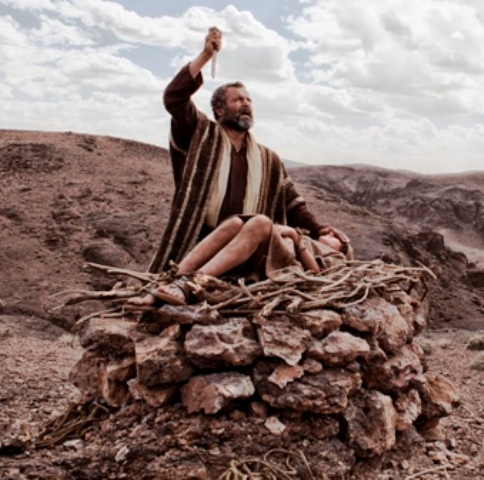 Last week Mrs. Hump and I were sipping our morning coffee and watching the Today show when we heard the story and watched the tape of a woman in Florida driving into the ocean with her kids on board.

Once the incident was stated to be clearly not accidental, I turned to Mrs. Hump and said these words (or words to this effect): "I'd bet my hump God or Satan told her to do this…she's got to be a religious nutter."

It wouldn't surprise me if you came to a similar conclusion, since the incidents of mothers killing or attempting to kill their children at the behest of a religious supernatural entity is hardly unusual.

Sure enough it seems she heard demons, and was blabbering about Jesus, and was suddenly immersing herself in the bible according to her kin and children.

In what was intended to be the family's last moments alive she told her three kids to close their eyes as they were going to "a better place."

Bingo!!

Religion strikes again.
Whole story here, if you're not familiar with the details:
http://www.cnn.com/2014/03/08/justice/florida-mother-minivan-ocean/




I mentioned this on someone's fb posting and was met with objection by a devout Catholic who said the woman was clearly not in her right mind, and

"… you're just out to bash Christianity."

He'd have much preferred her insanity be left at that, and the religious aspects ignored. Naturally, that is either self imposed ignorance, or intellectual dishonesty on his part, since the prevalence of the religious aspect cannot simply be ignored. Besides, any opportunity to bash religion and its unhealthy effect on society is worth taking advantage of.

I do not doubt for a minute the woman was mentally unstable.

In fact, the onset of her sudden religiosity implies she is suffering from schizophrenia which is often accompanied by

"hyper-religiosity," a clinically recognized symptom.

But, how can that religious element be ignored? After all, it isn't as if schizophrenia invented religion and the specific elements of demons, Jesus and the bible and implanted it in the woman's mind.

The woman herself had carried the religious meme with her from childhood as part of her cultural indoctrination.

The disease simply ignited that training in the brain - rekindled it, so to speak- and magnified it to inflame her and justify if not provoke her murderous action. If she had never been exposed to Christianity, never heard of Jesus, or demons, or heaven (that "better place") at least that justification for her murderous act would never have existed in her psyche.

What then would she have resorted to that would have justified attempted murder of her children? One can only wonder.

As I stated in The Atheist Camel Chronicles … there is no clinically recognized mental disease/disorder which makes one more secular / atheistic / rational - not surprisingly.

I never heard of an insane atheist who was prompted by the voices/spirits of Sagan, Darwin, O'Hair, Russell, or Hitchens to commit heinous crimes of passion.

If that were the only reason people should avoid infecting their kids with religious fable, it would be grounds enough.