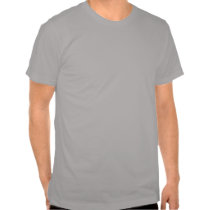 I've been having a pen pal exchange with my moderate Christian author friend in Canada. Some of his comments caused me to wince. While he is an educated fellow, his ability to see things outside of "religious think" -- in a broader perspective with any sense of rationality -- is tenuous at best. Let me explain.
We've been discussing the Catholic Church's doctrine against condoms. I suggested that he should take a stand against that policy which has been complicit in the deaths of millions in third world countries, especially Africa. It went like this [edited for clarity and brevity]:
An excerpt from his reply:
"FOR ME TO EXPECT PEOPLE WHO BELIEVE IN ABSTINENCE TO GO PASSING OUT CONDOMS IS LIKE ME EXPECTING YOU TO PASS OUT BROCHURES ON "THE FOUR SPIRITUAL LAWS."

My response:
"
Maybe that's the difference between Christians and secularists. If handing out The Four Spiritual Laws was [scientifically] proven to prevent suffering and death for millions of men women and children due to AIDS I'd do it 7 says a week 8 hrs a day. If I knew such a thing could have that affect on humanity, I would be an amoral and insensitive asshole NOT to do that, and morally deficient by not working to get others to do the same.

To remain silent, to throw up ones hands, to not to speak out against an irrational prohibition based on the non-scriptural interpretation of ancient superstitious doctrine is tantamount to tacit approval of the Catholic Church's death dealing policy."

His response:
" I'M NOT EVEN A CATHOLIC. I'VE BEEN USING CONDOMS UNTIL I STARTED SHOOTING BLANKS SO THIS IS A LITTLE NUTTY TO ME. HOW MANY CONDOMS ARE YOU HANDING OUT?"
My retort:
"This isn't about you or me. It's about millions of 3rd world peoples to whom the word of the Catholic Church is sacrosanct and are dying because of it. The Catholic Church's position is as nutty and as unholy as it can be. That you seem so cavalier about it is disappointing."

And finally this gem:
"CONDOMS ARE [ONLY] 90% EFFECTIVE ... THERE'S A 10% CHANCE YOU'LL DIE, GO FOR IT. OFFERING CONDOMS MAY HELP SOME … BUT … WHAT I'VE SEEN IS TRUE CHANGE HAPPENS WHEN ONE GENUINELY FOLLOWS THE FOOTSTEPS OF JESUS. IN OTHER WORDS, THE SCREWING AROUND STOPS, DADS COME HOME, THE WOMEN ARE CARED FOR ETC."
"If you agree that condoms are 90% effective your [lack of condemnation] of this Catholic doctrine is disconcerting. If we can't have 100% we shouldn't work toward 90%? Isn't 90% better than 0%? [Instead] we should deny them a proven preventative and rely solely on Christian teachings / abstinence / Jesus to restrain the natural human sex drive? That's as obscene a lack of reason and rejection of reality as I could imagine. The thousands of sexually promiscuous priests and [molesting] ministers are testament to the power of the human sex drive, irrespective of their knowledge of and acceptance of Jesus

The USA has THE the highest teen pregnancy rate in the industrialized world. Yet we have the most religious population in the industrialized world. Sarah Palin's born again daughter's pregnancy was a result of her mother's abstinence only non-think indoctrination and denial of the natural sex urge. What now? They should have had "more faith?" We also have the highest divorce rate in the world. Jesus- think hasn't had much impact there either.

Until this irrational doctrine of abstinence only "just come to Jesus" is thrown into the trash heap of mindless, simplistic and failed teachings, Christianity in general, and Catholicism in particular, are complicit in the spread of this disease among those least prepared to fight it."
I don't expect to get my author pal to come around to logic untainted by Christian delusion. It seems even some Christians to whom condom use is a legitimate birth control and disease preventative devise won't condemn the Catholic Church's mindless prohibition. Even they opt for Jesus as the preferred prophylactic… at least for third world impoverished peoples. Evidently, what works for the white North American Christian isn't effective for black African's. I don't like what that implies. Too much Jesus on your mind is a horrible thing.